Date Week Presented by Sleep Number is an event unlike any other in Tuscaloosa! Plan your date around the incredible simultaneous deals and events lined up around the city. From diamonds to roses, restaurants and entertainment, there are deals all over Tuscaloosa for Date Week! You can head to any website by clicking on the business name on the pages below! Sleep Number isn't just a sponsor though. They're offering specials too!
30% OFF True Temp Sheets (till Jan 21st)
BOGO on Down PlushComfort pillows (till Jan 21st)
and up to $800 OFF on i8 mattress or $400 on c4 mattress
More information:
Phone
(205) 391-9200
Location
1900 Jack Warner Parkway
Tuscaloosa, AL 35401
VISITOR CENTER HOURS
M-F 8:30a–5p
Sa 9a–12p
Su Closed
If you're trying to find a babysitter to participate in Date Week, look no further than Wyndy - a Birmingham based mobile app that connects parents and college babysitters! Anyone who uses Wyndy in Tuscaloosa during Date Week can get $10 off their job if they forward their receipt to support@wyndy.com!
Date Night for You, Great Night for Them! Jan 25th
The Tuscaloosa YMCA Family Center is partnering with Tuscaloosa's Date Week by offering Kid's Night Out! the Kid's Class is for ages 4-12. Call (205) 345-9622 for more information on this offer.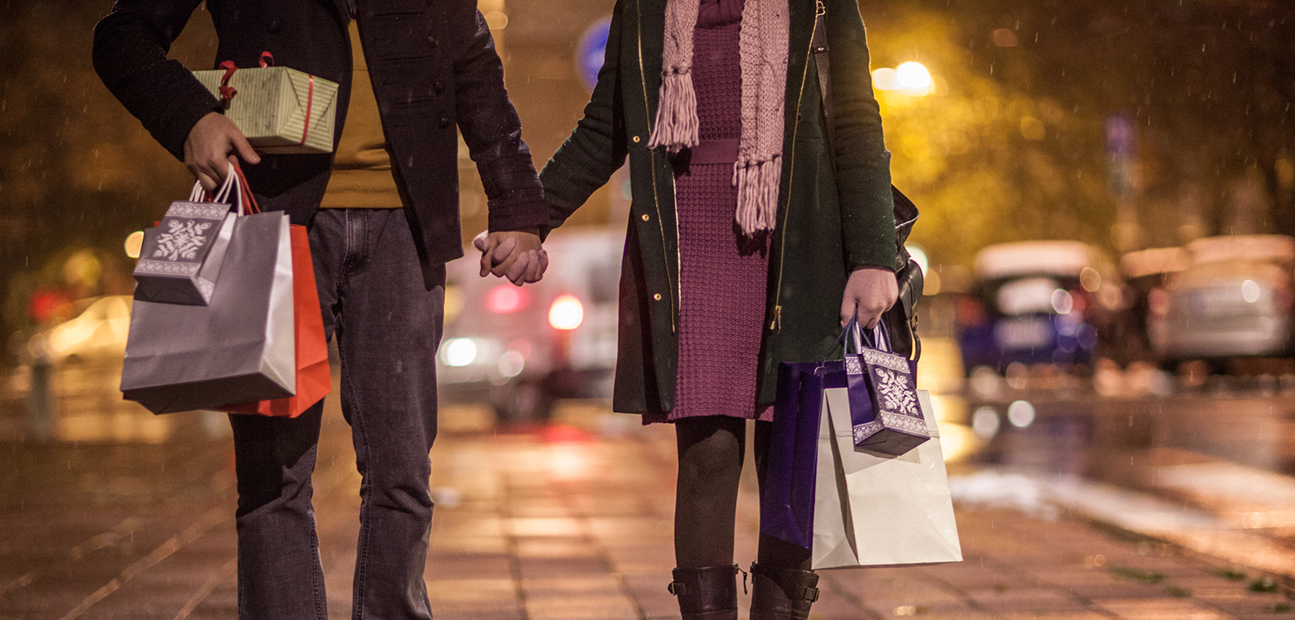 Since our inception in 1985, we, at Hudson-Poole Fine Jewelers specialize in providing an extensive array of the collections of Diamond Jewelry including Diamond Rings, Anniversary Rings, and much more. Being a certified member of the Preferred Jewelers International, American Gem Society, we own a vast and awe-inspiring collection of diamond and gemstone jewelry, watches, Engagement & Wedding Rings, and Fashion jewelry. We are also exclusive suppliers of premium-quality Loose Diamonds in all carat and quality. Our classic collection of Loose Diamonds is ethically sourced and certified by the renowned international diamond grading organization.
Tuscaloosa Flower Shoppe is a full service florist with delivery servicing the Tuscaloosa, Northport, Duncanville, Cottondale, and Vance areas. Please take a moment to browse our large selection of beautiful arrangements and gifts for any occassion including the following: Birthdays, Anniversary, New Baby, Love & Romance, Get Well, Sympathy & Funeral, Wedding Flowers, Thinking of You, Thank You, Congratulations, Sorry, Just Because, Summer Flowers, Patriotic, Corporate Gifts and Flowers and more. If you have any questions or need more information, please feel free to place an order online or call our florists at (205) 758-3065. Tuscaloosa Flower Shoppe is always here to serve you and make your flower-sending experience a pleasure.
Pat's Florist & Gourmet Baskets Inc. is a professional local florist that is family-owned and operated with the largest showroom in Tuscaloosa. We have been proudly serving Tuscaloosa, Alabama and the surrounding area since 1962. Our friendly and knowledgeable staff is ready to assist you when you need flowers delivered locally or anywhere in the world. Whatever the occasion, let one of our talented designers create a beautiful, eye-catching fresh or silk floral arrangement that's custom-made just for you! We offer traditional and contemporary floral design styles that are appropriate for all occasions, birthdays, anniversaries, get well, new baby, sympathy, holidays, or just thinking of you.

Black Warrior Brewing Company
Tuscaloosa Sushi Class - SOLD OUT
2216 University Blvd, Tuscaloosa, AL 35401
When
Mon: 6 PM
About
Join us for our two hour, hands-on Beginner Sushi Class. We'll teach you to make perfect sushi rice, all of the sauces that you love (from eel sauce to BangBang) and how to safely and confidently serve raw fish at home. Price includes two sushi rolls per student.
Left Hand Soap
Soap Making Class
2214 University Blvd ste a, Tuscaloosa, AL 35401
When
Thurs: 6 PM Sold Out
Thurs: 8 PM Sold Out
About
Tired of getting your hands dirty? Clean them up with Left Hand Soap's soap making class! For $10 you can watch a demonstration on the process, learn about the ingredients, and make your own 4 oz bar! The class will cut off at 20 participants so come early and claim your spot. If you want to ensure a spot, you can stop by Left Hand Soap and preregister!
Wine Tasting
515 Greensboro Ave, Tuscaloosa, AL 35401
When
Wed: 5-7
About
Carpe Vino is offering a tasting of four incredible wines from their selection. This tasting will be completed by Grassroots Wine Wholesalers and is completely complementary!
Roxy's
Roxy's Mixology 101
2314 4th St, Tuscaloosa, AL 35401
When
Fri: 6:30 PM
About
Head to Roxy's and learn the ins and outs of how to make three popular cocktails! After the class, each couple will get to pick one of those three drinks to enjoy. The bartender will be also be available to answer any questions you may have while you snack on the provided charcuterie tray! $10 per couple.
The Lookout Rooftop Bar
Thursday Night Rooftop Concert Series with Megan McMillan
111 Greensboro Ave, Tuscaloosa, AL 35401
When
Thurs: 6:30 PM
About
Local sweetheart Megan McMillan will woo you with her classic Americana style and smooth as silk voice! Her album, "Things That Change' just recently dropped and she has traveled extensively to promote it - BUT tonight you get to experience her live with no cover!
Central Mesa
Cocktail Throw Down
714 22nd Ave, Tuscaloosa, AL 35401
When
Tues: 5 PM
About
Head on down to Central Mesa and participate in a battle of Tuscaloosa bars. Vote for who comes out on top in a cocktail throw down. The winner of the throw down will be awarded two tickets to the Druid City Music Festival.
Featured bars will be:
1831
Alcove International Tavern
Green Bar
Lookout
Roxy's
Top Shelf
with a special drink from Central Mesa.
Bama Theatre
Bama Art House: Wildlife
600 Greensboro Ave, Tuscaloosa, AL 35401
When
Tues: 7:30 PM
About
The mission of Bama Art House is to bring current, contemporary independent film to Tuscaloosa, transforming the Bama Theatre into a cinematic Art House.
Synopsis: A teenage boy must deal with his mother's complicated response after his father temporarily abandons them to take a menial and dangerous job.
Peterbrooke Chocolatier
Forget Love, I'd Rather Fall in Chocolate!!!
1530 McFarland Blvd North, C Tuscaloosa, AL 35406
When
Mon - Fri: 6 PM
About
Come celebrate Date Week with us at Peterbrooke Chocolatier. Sip complementary champagne, dip chocolate strawberries and other chocolate items. Ages 21+ only and reservation is required. $50 per couple/$25 per person.
Druid City Music Hall
Koe Wetzel Live
1307 University Blvd, Tuscaloosa, AL 35401
When
Fri: 9 PM
About
Koe Wetzel. East Texan native based out of Stephenville, TX. Texas Rock N' Roll.

Koe Wetzel- Main Vocals / Acoustic Guitar
Andres Rocha- Drums
Mason Morris- Bass / Harmony Vocal
Michael Odis Parrish- Lead Guitar
Jerrod Flusche - Lead Guitar